Gaming is an extremely popular activity with more than two billion users worldwide. Gaming as in electronic gaming or video games are likely to be played on Xbox and Playstation.  but many people who do not have a gaming console like to play games on their laptops or computers. Pong, the first ever video game, became popular in the 1970s. Since then video games have been developing. Enhanced graphics, 3-D effects, stereo sound and joysticks all became a part of video games. Except from that, from the last decade a recent development called Virtual Reality has spread on the market.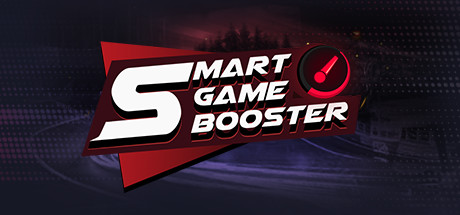 best CPU temp monitor Now playing a game is fun but if your computer is not fast enough in comparison to the game it can get quite frustrating. Overheating is another problem for PCs, which will cause processor's damage.So, here is an app for you which will take care of your PC, and also enhance your gaming performance. If you are searching an app which will run your game smoothly, Smart Game Booster is your answer. 
Why would gamers use Smart Game Booster?
PC gets slower with each program you install and that can have a great effect on your games too. Game booster will unleash the real performance of your PC. It has advanced CPU management control. It will temporarily shut down all background programs and also clean the RAM for better performance. The application has a Boost button, by clicking that  will increase the FPS value higher than 60. 
Now we all know that upgrading your graphic card is a great choice for better gaming quality, but it also can lead to overclocking. Now overclocking a GPU can improve gaming performance but here is a one step button to overclock. you don't need to deal with complicated  overclocking settings. Overclocking refers to the increasing of a component's operating speed. It causes more operations but also produces heat. It also reduces the lifespan of hardware.
Earlier if a PC overheated it would just shut down. Game booster constantly checks the CPU temperature and the fan speed. Once the CPU is overheating it alerts with a notification. So that you can give a break or set up a cooling mechanism. You can also attach an extra pair of CPU fans for extra cooling. Poor airflow can also cause the heating.
Smart Game Booster has a FPS monitor which will measure the FPS and show it on the game screen. It will show your hardware performance when you are in game. It uses data of temperature and memory to adjust the settings for the best performance.
Few Features of Smart Game Booster
Boost your PC to maximum performance

Play games with no lag

Cooling down the CPU

Free up space for game

Maximize FPS

Auto boost gaming

Increase gaming stability

Overclocked GPU

Temperature monitoring
The Smart game booster intensifies the processor's performance for best gaming experience. The software has its own application. So the gamer can easily download and use the software.