Power bank is a must haves in today world. As one could not live without their phones, one also could not survive without a fully functional power bank. But then, everyone wants it to be efficient, but affordable and that is a tough call. To tackle this problem, here is a list compiled, to inform you about those efficient power banks, which would be under 20$! Yes, that's right – Our list of the Best Power Banks in India in January 2018, with the right mix of performance and features. This Top 10 Power Bank list is based on their charging capacity, prices and mAh power capacity and it will help you in choosing the right portable power bank for your mobile phone.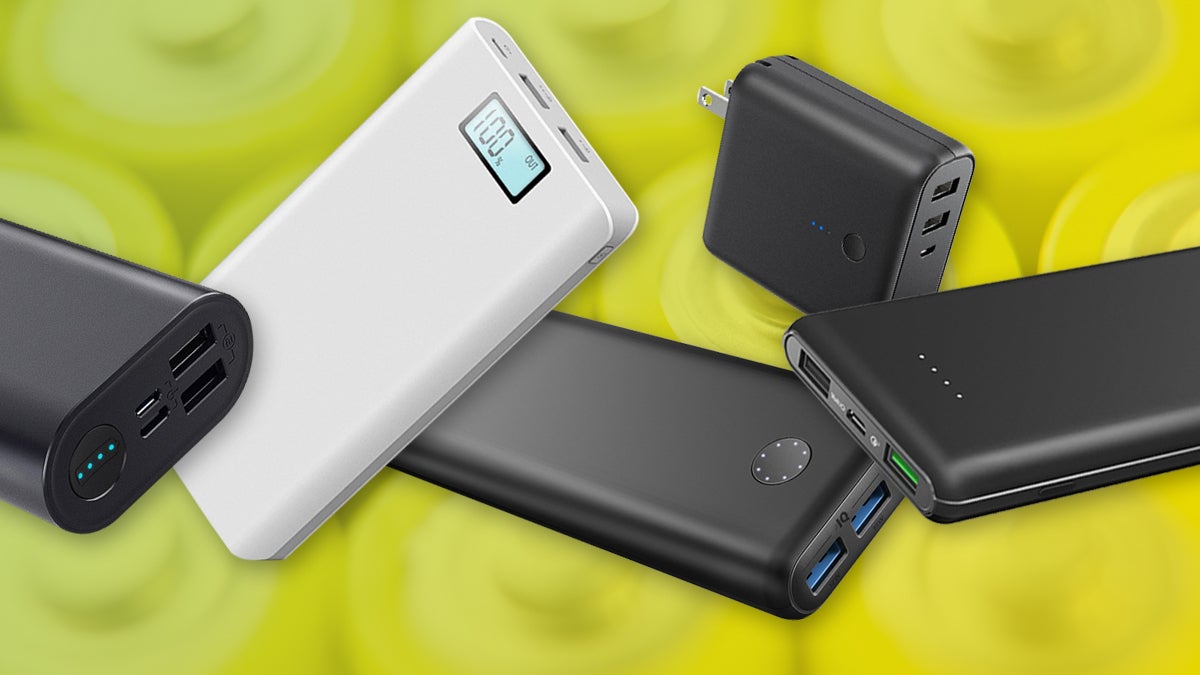 MI Power Bank (16000 mAh):
Xiaomi has gotten in the market with a literal bang, becoming a proper hit in lesser time. It offers good products, at very affordable prices, with its smartphones being cheaper as compared to other companies and they have carried that philosophy in their other products as well. If you have Amazon coupons, you can use them to get this beautiful power bank at an affordable price! This 16000 mAh power bank comes in a metal case, and when it is fully charged, it has enough juice to revive a dead phone from its deep slumber at the very least.
Honor Power Bank:
Honor has their fair share of failures, but then, they have announced some really good phones in the market recently; same can be said about its power bank! The metal casing of this power bank is absolutely splash proof, and it will not corrode from sweat. It is also dust resistant and uses a single piece bracket, which assures safety of the electric circuit, earning some good points in its favor. The batter is 13,000 mAh and can last for a relatively long time.
MI Power Bank (10,400 mAh):
MI is a master when it comes to dish out quality products. This power bank is really awesome at what it is supposed to do. This 10400 mAh capacity power bank has a 4-cell battery which is protected by nine layers of circuit chip protection. There's a built-in chip, which monitors voltage output and shuts down if voltage exceeds the maximum limit. With this power bank, you will never overcharge your phone at all. It is a good thing, right?
Ambrane P-1000 Star:
Ambrane is another lesser known good brand, which one could carelessly consider for buying a power bank. This P-1000 Star will enable your phone to last much longer. Powered with 10,400 mAh battery capacity, Ambrane uses Samsung SDI Lithium ion batters in this power bank. It also supports fast charging, which will make it possible for you to charge your device quickly. It is easily available on Amazon, and you could get the privilege of using it at a more affordable price with the help of Amazon coupons.
Hako Pb200:
Hako is one of those companies, you probably wouldn't have heard its name, but they are quite well known for making aftermarket battery packs for various laptops brands and their power banks are equally reliable. The Pb200 is one of the biggest power banks available in the market, featuring a 20000 mAh battery capacity, making it possible to charge three devices at the same time. The best part, however, is the fact that it uses a Lithium Polymer battery which makes it efficient and a lot lighter compared to the usual Lithium ion power banks.
Corseca DMB2056:
If you are not happy with the other suggestions and want a power bank with even more capacity charger, then the Corseca DMB2056 is your answer. With a battery capacity of a whooping 20000 mAh, this can charge any regular phone almost seven to eight times in a day. It comes with a digital LED display so that you can check the batter percentage. It has a beautiful metal exterior, which makes it even more durable. The only drawback is that, at 526 grams, it is bulkier than the other power banks.
Hako HK10:
Hako HK10 is a small power bank, with a commendable 5600 mAh battery capacity. It can, quite easily, charge a normal smartphone – twice. Also, it uses a Lithium Polymer Batter, instead of Lithium ion, which makes it all the more efficient. This power bank also features an LED indicator but it comes with only one power-out port.
Ambrane P-5200B:
This is a small and handy power bank, good enough for charging two smartphones at the same time. It is quite easily portable – you can carry it anywhere with you – along with including small point and shoot cameras. It also features an LED indicator for your convenience. It is so small that it will fit right easily in a small pocket, adding points in its favor.
Ambrane P-444:
Ambrane is a beast, when it comes to power banks. Being less in the costing department, one would think of it being not so good in the quality department. However, it is an inexpensive yet reasonably powerful power bank. With a capacity of 4000 mAh, it will be able to charge your phone at least once and then some more.
Maxx 3000:
If you are satisfied with your phone's battery life, but still want to be on the safer side and want to keep around quite an inexpensive but powerful power bank, then this Maxx is for you. The Maxx uses Samsun SDI cells, this Maxx 3000 is good enough to charge your phone at least once. It is, just like Ambrane P-444, quite small and pocketable.
So, there you have it! These are some of the best power banks to buy, when you are in a dilemma as to which to buy and which ones not to. The pros and cons are weighed out, and then chosen, so that you will never go wrong, if you decide to buy some of these power banks!